The Way Back: How Law Firms Are Planning for Post-COVID Office Life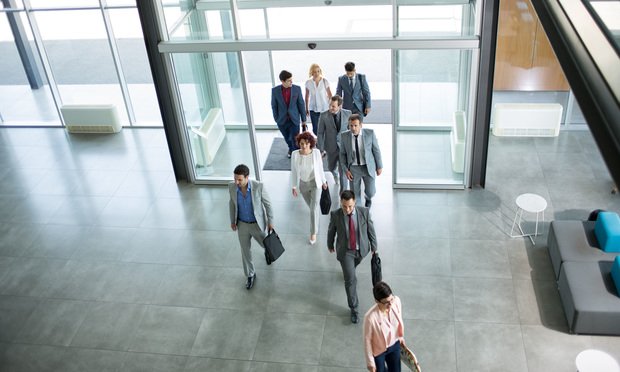 It has been well over a year since the COVID-19 pandemic pushed law firms to quickly move out of their office spaces. Law firms have taken a wide-range of approaches when it comes to getting people back into the office. Some firms moved personnel back in last summer, while others are still remote, or as close to it as they can. 
With the COVID-19 vaccine rollout in full effect, still more firms are planning their next steps for a safe return, and permanent changes to their office spaces based on lessons learned within the past year.
The reporters at ALM Media will be continuing to cover all these changes and trends as we try to work toward COVID-free world.
Are you interested in learning more about how law firms are planning for post-COVID office life? Read more in this law.com article.
Author:
Victoria Ostrander
Assistant Editor
The American Lawyer | National Law Journal | Corporate Counsel
Email:Â [email protected]
ALM Media Properties LLC