The Job Change Roller Coaster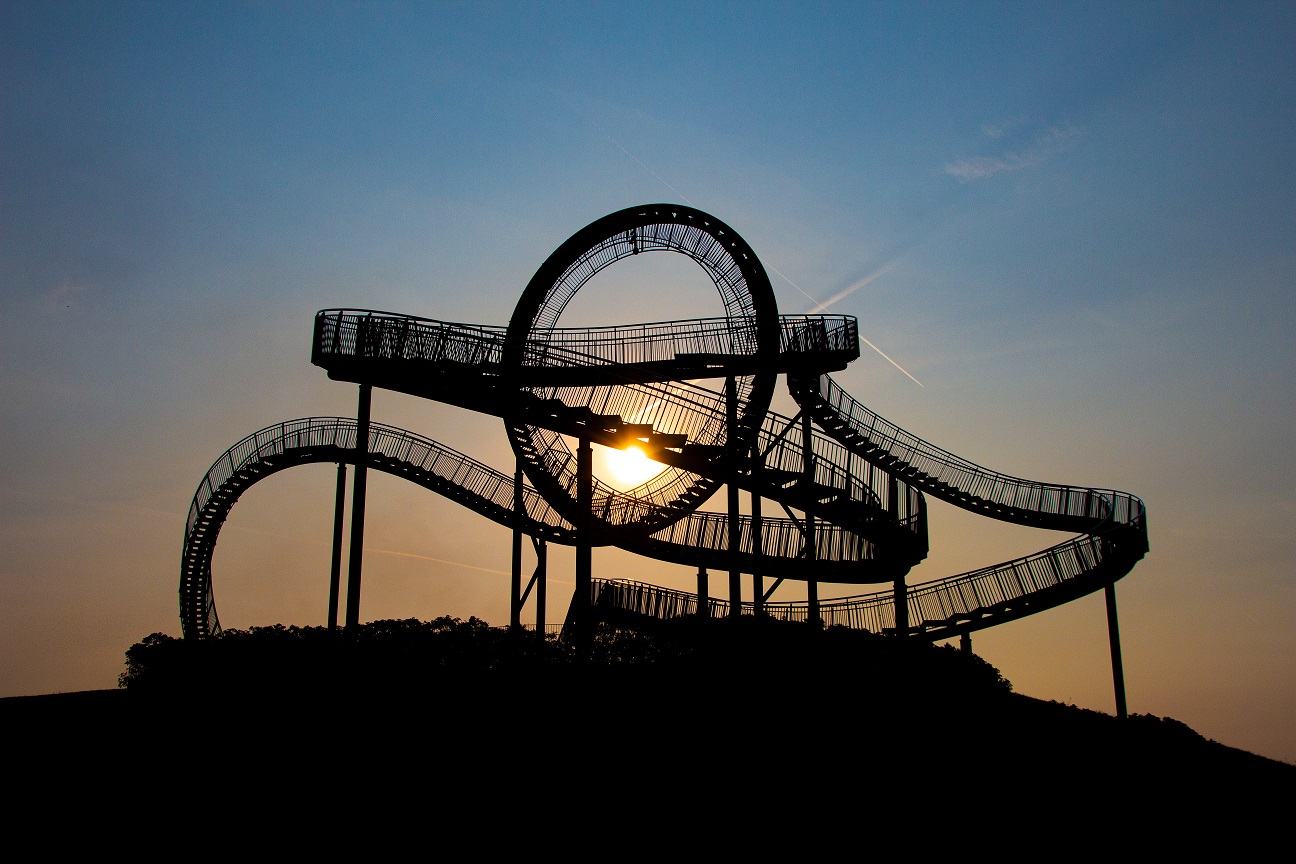 Hang on! Leaving one job for another can bring up a roller-coaster of emotions. You are excited
about your new, promising opportunity, but it's also scary and unfamiliar. So, as you embark on
the job search process, expect both highs and lows, and embrace them as part of the journey.
The Lows
Leaving your current job can feel like a breakup, with the attendant sadness and loss. You may
even feel guilty or selfish as you leave everyone and everything (e.g. job, employer, co-workers,
clients, office, etc.) behind. You'll probably feel nervous about giving notice. It's natural to care
about others or to feel indebted to people and institutions that have been helpful to you. And,
as your soon-to-be-former colleagues reminisce about your tenure there and ask why you're
leaving, don't begin to doubt your choices. Don't let it stop you from doing what's best for you
and your career.
You also may feel a loss of identity. According to Gallup research, 55% of people in the U.S.
define themselves by their job, instead of considering work as simply what they do to earn a
living.
If you've been in your current position for some time, you likely feel secure in your reputation
as a respected professional at your firm. Changing that in any way can be unsettling. You might
feel like your hard work is in danger of being left behind. You may feel unsure about the need
to prove your worth, again, in your new role. There's always the fear of the unknown. But, as
you leave your comfort zone, remember that you're moving forward in your career, creating
new memories, and achieving new successes.
Just making the decision to leave and then choosing which offer to accept can be the most
stressful part of the process. The uncertainties of the job search process itself can bring on
feelings of self-doubt and inadequacy. Each interview can engender bouts of anxiety. But, once
you've wowed your interviewers, successfully negotiated the offer, and survived the
resignation, you can relax and look forward to the rewards of your new opportunity.
The Highs
After giving notice, one of your first emotions probably will be relief along with excitement and
anticipation about taking your next career step.
The first few weeks in your new job will be filled with curiosity and discovery as you meet new
colleagues and learn about your new role and work culture. Embrace the exhilaration of a fresh
start. You're probably feeling motivated and determined to knock it out of the park.
A recent Women Lawyers of Los Angeles program featured several law firm partners who made
lateral moves after ten to twenty years in their previous positions. They all said the upsides of
making such a move were the infusion of energy and excitement of embarking on a "new
adventure." Similarly, one partner I placed at a firm, after he had spent more than two decades
at the firm he first joined as a summer associate, told me that, in his new role, he felt "like a
born-again lawyer."
These lawyers mentioned the advantages of getting out of their ruts, shaking old habits,
shedding preconceived notions of themselves, and stretching to take on new responsibilities.
They noted the freedom they felt to reinvent themselves since others at the new firm didn't
have preconceived notions of them. Added advantages were garnering attention from the
press, broader community exposure, new opportunities for cross-selling, gaining new contacts,
and having clients look at them differently. Most importantly, they looked at themselves and
their careers in a new way. They felt empowered.
They all said that, even though it was a bit of a roller coaster, they encouraged others who were
considering taking the mid-career leap to recognize that the emotional ups and downs were
just a normal part of the process. And they all wished taken that ride sooner.
Valerie Fontaine

Legal Search Consultants
2999 Overland Avenue, Suite 120
Los Angeles, CA   90064
Direct Dial:  310-842-6985
Main:  310-839-6000
[email protected]
Connect with me: www.linkedin.com/in/valeriefontaine/