'Remote Forever': Lawyers Look to Move Firms so They Don't Have to Leave Their House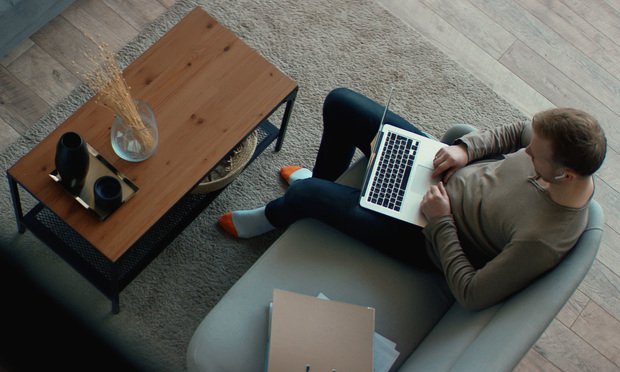 As law firms start the process of reuniting their lawyers in the office, a few lawyers are rebelling—threatening to leave their firm for another, so that they can continue to work from home.  
The hesitancy that arose from lockdowns and mandated work-from-home orders at the peak of the COVID-19 pandemic seems to have dissipated for some law firm partners and associates who have embraced the remote work experience and want to make it a permanent part of their lives.
In early May, some associates stated that they were hesitant to go back to any form of so-called normal office attendance. Specifically, mid-career and senior associates felt that they were in their element on Zoom calls with co-workers and clients—able to contribute more effectively to their practices and enjoying greater visibility both in the law firm, and with clients.
"I don't want to go back to the office and the way things were before," said one sixth-year associate at an Am Law 200 firm who chose to remain anonymous to speak candidly at the time. "I just don't think I'll have the same opportunity to contribute the way I have in the virtual environment."
Are you interested in learning more about how lawyers are looking to move firms so they don't have to leave their house? Read more in this law.com article.
Author:
Victoria Ostrander
Assistant Editor
The American Lawyer | National Law Journal | Corporate Counsel
Email:Â [email protected]
ALM Media Properties LLC