Protect Yourself from Unauthorized and Unethical Resume Distribution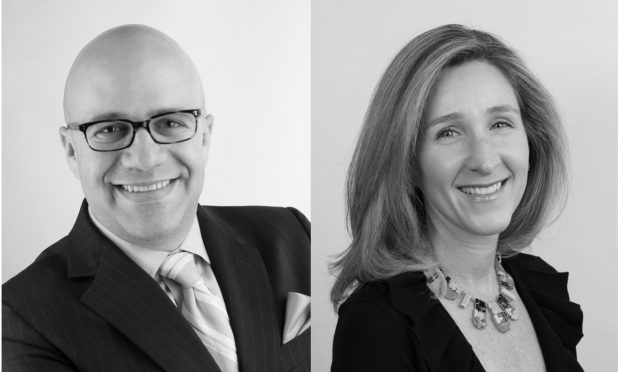 Given the active lateral market, we've been hearing more and more troubling stories about legal recruiters submitting resumes to employers without authorization. Not only is this highly unethical, it has broader consequences for the job-seeking attorney that can severely impact your employment prospects. This article explains what can happen and steps you can take to prevent these risks.
How unauthorized submissions can hurt your candidacy
Other than the obvious issues around trustworthiness and integrity, there can be real consequences when a recruiter sends your materials out without your approval.
First, there is generally a six-month shelf life for resumes submitted to law firm openings. This means that when your resume is submitted to a firm, it cannot be resubmitted to that firm, absent unusual circumstances, for at least six months. So, if a recruiter submits your resume for a position you did not authorize, and a subsequent, similar opening arises that you are more interested in, you are barred from resubmitting your materials to that firm for that new opening through a different recruiter (or yourself).
Second, and just as important, it reflects very poorly on you if your resume is submitted by multiple recruiters (i.e., first the unauthorized submission and then an authorized submission). You risk looking disorganized and over-eager for a new position, which raises its own concerns.
How to prevent recruiters from submitting your materials without your permission
The good news: you are in the driver's seat. Be proactive in how you handle and manage your recruiter with these guidelines.
1. Work only with recruiters you trust. To state the obvious, take the time to vet the recruiter with whom you may work. Remember, there is no bar to entry regarding the provision of legal recruiting services, so take the time to research the recruiter's background, experience, and expertise in your market/practice area.
2. When you initially send your resume to a recruiter, consider putting "NOT FOR DISTRIBUTION" in the header or a "DRAFT" watermark. If you decide you want to authorize the recruiter to send your materials to an employer, you can subsequently send an updated version without the header or watermark. This small step signals to the recruiter that you wish to retain close control over your search.
Exception: if the recruiter is someone you know personally or has been referred by someone you trust, the heading/watermark may risk appearing overly cautious. There's a balance between wanting to protect yourself while not causing a recruiter – who is reputable – to feel unnecessarily distrusted at the outset.
3. When you want a recruiter to present you for a position, provide authorization in writing ("I am providing authorization for you to send my materials to [EMPLOYER(S)]."). This lets the recruiter know you are keeping track of submissions.
4. If the recruiter asks if he/she can "search around," or "see what I can come up with" on a no-name basis (e.g., sending a description of your background without your name/firm), you should take extra precautions. There remains a risk that your identity may be revealed to firms you have not authorized. It all depends on the approach and presentation.
For example, we have been told about recruiters sending around no-name inquiries such as: "I'm working with a fantastic 2014 corporate associate with a unique specialty in asset-backed securities who is relocating to DC from the Miami office of a Band 1 Chambers-ranked corporate practice; this person also speaks both Spanish and Hungarian, attended a Top Five law school, and graduated cum laude." It would take virtually no time for the receiving firm to be able to identify this person. You've been outed.
Given this risk, and if you do not have confidence about the recruiter's ability to provide a descriptive but truly anonymous profile, then request a draft. When reviewing the draft, ask yourself, "Would the firm be able to figure out who I am based on this information?" If so, the information should be watered down. And, of course, you should authorize in writing this list of "inquiry" firms as well.
5. Check to see if the recruiter is a member of the National Association of Legal Search Consultants (NALSC®). By being a member, the recruiter must abide by/be subject to the NALSC Code of Ethics® (https://www.nalsc.org/code-of-ethics/), which states, in part: "Candidates shall be submitted to employers only with the candidates' express prior consent." If a recruiter is a member of NALSC and violates this or any number of other ethical requirements, you can file an ethical complaint with NALSC. It is a direct vehicle for accountability. While there are certainly good recruiters who are not members of NALSC, a NALSC member search firm has made the decision to abide by – and be subject to the enforcement mechanisms – of the NALSC Code of Ethics®. This affiliation provides a heightened layer of ethical obligation and accountability that inures to your benefit.
In sum, you need to keep control over the job search process, which includes protecting the distribution of your resume and identity. While good recruiters can add immeasurable value, following these guidelines will help you minimize the risks associated with inadvertently putting your resume in the wrong hands.
Looking for law firm associate positions? Start your job search with Lawjobs.com today.
AUTHORS:
Dan Binstock  of Garrison & Sisson, Inc,  Washington DC
Email:Â [email protected]
Justine Donahue of Garrison & Sisson, Inc,  Washington DC
Email:Â [email protected]
www.g-s.com/