Mid-Market Trendspotter: Hybrid-Friendly Law Firms Are Seeing an Influx of Talent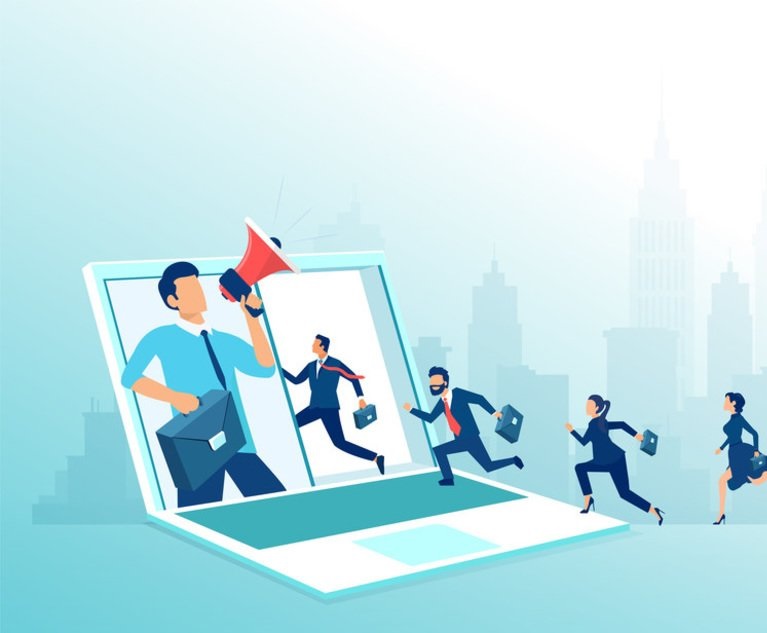 Jobs offering hybrid work and flexibility are luring attorneys to midsize firms. In recent years, the market has allowed attorneys to gain positions at larger firms with remote work positions. However, the demand has shifted in favor of law firms, and now big law firms are starting to mandate that attorneys return to the office.
This means that midsize firms have an opportunity to find new talent by offering remote and hybrid positions.
Sanford Heisler Sharp's chairman David Sanford noted, "It's not impossible to recruit demanding in-office work, but it is a big selling point for firms to be more flexible."
Sharp also noted that "every candidate wants a hybrid environment." The firm has hired 16 attorneys in 2022.
Daniel Jovanov, a litigator at Haber Law, said he came to the law firm due to the "unique office setting" and avoiding a commute.
"I have three little kids, and having the flexibility to be at the house and avoid that hour drive to the office is so valuable," Haber said.
Trenam Law's Marie Tomassi noted that the firm has implemented flexible schedules and workarounds so employees "can literally work from anywhere in the world that has connectivity."
Are you interested in learning more about mid-market trends? Read more in this law.com article.