Legal Recruiter Q&A: Job Seeker Advice from Keith Fall, Walker Associates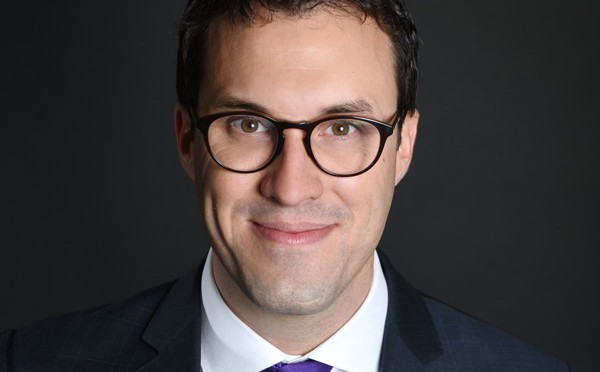 In our new series for Lawjobs.com, we're asking legal recruiters for their insider tips about where the biggest job seeker opportunities are, and for advice on how candidates can best position themselves to get them.
This Q&A is with Keith Fall of Walker Associates, a legal recruitment firm based in New York city.  He specializes in working with Partners and groups as an expert matchmaker and trusted advisor.  He has been in the field since 2005.
What skills are most in demand in the legal industry right now?
Corporate and transactional attorneys continue to be the highest in demand, with virtually every law firm seeking to proactively grow with both revenue producing partners and very talented 3-5 year associates. Firms continue to hire litigators opportunistically, but there seems to be less of a strategic emphasis on lateral growth in that area with any kind of urgency.
Where are the biggest growth areas?
FinTech is a burgeoning area of growth that law firms are just beginning to wrap their heads around. The world of financial services is being upended by new technologies – from virtual currencies and blockchain to peer-to-peer lending and enhanced mobile banking – and it's affecting an increasing amount of existing law firm clients, all while new potential clients open up every day. FinTech is an interesting industry in that it touches upon a large variety of more traditional practice areas within a law firm, including corporate, regulatory, tax, cybersecurity, securities litigation, banking/finance, amongst others, and the industry is asking new legal questions in a space that has yet to be fully defined. For those reasons, we'll continue to see an increased focus on growth with legal expertise that touches on all areas of FinTech.
What traits are your clients looking for in candidates?
Clients want a clear understanding of why a candidate is considering a change, and what they're hoping to accomplish with a move. If as a law firm they're not going to be able to solve whatever platform deficiencies the attorney is presently experiencing, the likelihood of the match lasting is minimal. Naturally, the business case has to be there as well, so it's critical to them that almost any Partner level candidate demonstrate a client following, and an ability to develop further client relationships with upside. Lastly, law firms are taking their cultures increasingly seriously, and tend to have less and less tolerance for someone they think will be a problem for them in the future. We've seen many situations where someone is viewed as 'difficult', and despite having a large book of business, they get passed on routinely.
What's the biggest mistake candidates make in the recruitment process?
The worst thing a Partner-level candidate can do when interviewing with another firm is to inflate their portable business expectations. It paints a target on their back, and when the practice doesn't materialize, there is a lot of tension between themselves and the leadership of the firm, in what otherwise should be a harmonious relationship.
What's the coolest job you ever recruited for?
I love working with different kinds of individuals and groups, and getting to know their personalities and what makes them tick. The people I get to work with are always overwhelmingly more interesting than the job they're interviewing for.
Do you have any career advice for our readers? 
You'll never have more leverage in your career than when you have a client following. Whether you're a big-time producer or are just starting to develop a book of business, you should be spending time every day thinking about how you're going to market yourself and the firm, and pounding the pavement to get new client relationships in the door. Second, and this may sound counterintuitive coming from a recruiter, but the grass is not always greener on the other side of the fence. Before deciding to conduct what potentially could be a time-consuming search, talk to some resources you trust to get other input on whether a move could truly be worthwhile. Finally, when you've decided it's time for a change, work with a recruiter that takes the time to get to know you and your practice, and is able to make good suggestions about what firms and opportunities you should be aware of. Making a career change is a big deal, and you want to work with someone who will take it as seriously as you will.
Start your job search with Lawjobs.com today.