Law School News: Columbia Law Boasts Highest Hiring Rates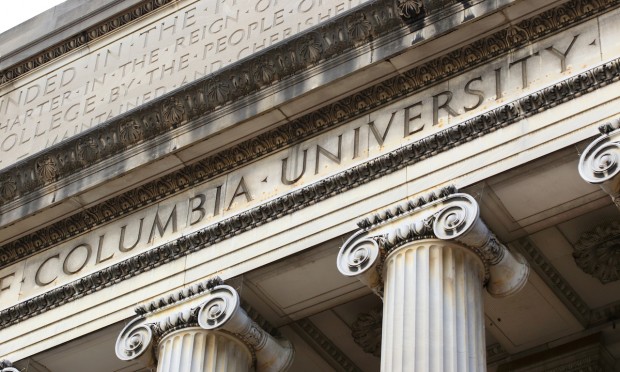 The results are in from the Law.com Go-To Law Schools list for 2018, and Columbia Law School ranked #1 for the 5th year running based on their strong performance of 2017 JD graduates who took associate jobs at the nations' largest 100 firms. An impressive 68% of their 432 2017 graduates ended up at NLJ 100 law firms.
There are many factors that go into selecting a law school, but this research gets right to the point of what many prospective students really want to know – how will their degree ultimately lead to a job in the legal field.
So how do they do it?  Here are just a few factors that work in Columbia's favor:
Location, location, location – Columbia happens to be in one of the biggest legal markets in the U.S., so students are better located to attend recruiting events, network, and join summer associate programs in their own backyard.  This correlation can also be seen in the 2nd and 3rd ranked law schools, University of Chicago and NYU.
Alumni – the Columbia alumni network is active and very involved in the recruiting process.  Having these connections in leadership positions at the largest law firms helps even more – last year 27 Columbia Law School alumni were promoted to law firm partnerships according to the report.
Reputation – quoted in an article on Law.com, Columbia Law School dean Gillian Lester said 'the firms' hiring teams know that our students will arrive with superb legal and leadership skills, ready to take on the most challenging assignments'.
Columbia is not alone in their success this year.  Here's who else ranked highest in the 2018 Go-To Law Schools Report, and how these compare to the U.S. News & World Report:
1. Columbia Law School (ranked 5 by U.S. News)
2. University of Chicago Law School (ranked 4 by U.S. News)
3. NYU School of Law (ranked 6 by U.S. News)
4.University of Virginia, School of Law (ranked 8 by U.S. News)
5. University of Pennsylvania, School of Law (ranked 7 by U.S. News)
6. Northwestern University Pritzker School of Law (ranked 10 by U.S. News)
7. Duke Law School (ranked 10 by U.S. News)
8. Harvard Law School (ranked 3 by U.S. News)
9. Cornell Law School (ranked 13 by U.S. News)
10. University of California, Berkeley School of Law (ranked 12 by U.S. News)