How To Tackle Career Trajectory Within a Law Firm: A Conversation with Foley's Alexis Robertson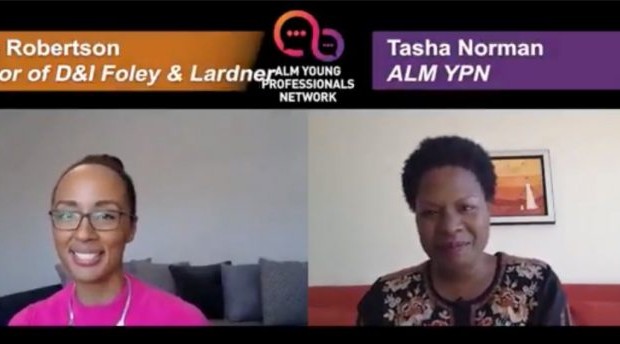 As new law associates enter their careers as attorneys, there are several routes to take their careers. But the question on every recent law school graduate's mind remains: How do I navigate my law firm and what skills are important to master in those first few years?
Law.com sat down with Alexis Robertson, director of diversity and inclusion at the firm Foley & Lardner in Chicago. She discusses the importance of relationship building and curiosity as well as how law firms can use proper feedback as a way to help with diversity in the law firm.
This conversation was in partnership with ALM Young Professionals Network. They are having important and powerful conversations that tackle the challenges we all face early in our careers.
Are you interested in learning more about how to tackle career trajectory within a law firm? Read more in this law.com article.
Author:
Victoria Ostrander
Assistant Editor
The American Lawyer | National Law Journal | Corporate Counsel
Email:Â [email protected]
ALM Media Properties LLC