Happy Holiday Job Hunting!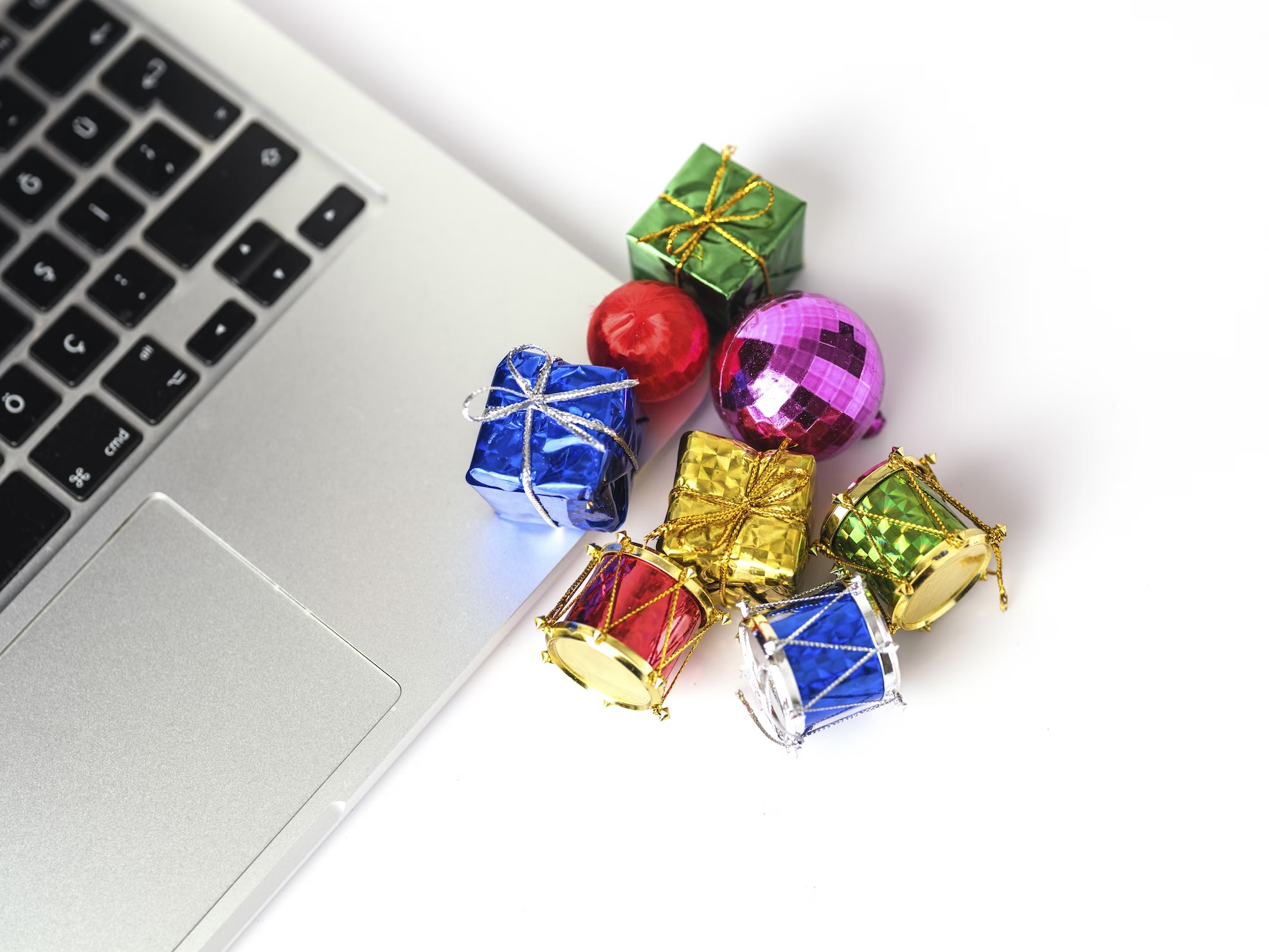 Although it seems counter-intuitive to job hunt during the holiday season, it's a great time to step up your efforts while your competition is taking a break. Legal employers begin interviewing candidates in the fourth quarter to fill openings anticipated in the new year. You can take advantage of this time to position yourself ahead of the January rush when many attorneys start a new job search after year-end bonus and salary decisions.
Scheduling interviews during the holidays sometimes is complicated but law isn't a seasonal business. The vast majority of attorneys don't take long vacations around the holidays (or any time of the year). Likewise, you shouldn't take extended time off from your job search. Rather, be flexible and accommodate the prospective employer's schedule and make yourself available on short notice. You may need to return for several interviews over the holiday period to see all the key players, or meet at odd times and at different places to make it happen. If other candidates aren't available during the holidays and you are, you're in a better position to get the offer.
Celebrate the season
Many jobs are found through networking, and this time of year is filled with events ideal for reconnecting with people and adding new contacts to your network. Prepare by practicing an upbeat "micro pitch", 50 words maximum, stating your unique selling proposition. Then, accept all invitations – both personal and professional – that fit into your schedule.
Once there, talk to as many people as you can, whether or not they are connected to the legal profession. You never know who will produce your next job lead. Remember that you're trying to impress potential professional connections, so dress conservatively (though appropriately festive) and limit your alcohol consumption.
If you find it difficult to walk into networking events alone, find a "job-search buddy" (possibly a non-lawyer) for mutual encouragement and commiseration. Attend holiday gatherings together, but separate and see who can meet the most new people, checking back with each other every half hour or so.
Perfect the gift of gab
When networking at holiday parties, follow the same rules as in any other venue. Take advantage of the season's easy conversation openers. Remark about the festivities, complain of the crowds and bustle, or ask about holiday plans. Focus on the person you're speaking with, not on you and your agenda. The topic of employment will come up eventually, and you can mention your job search casually. If appropriate, you can launch into your "micro pitch." Just make sure it's truly micro!
Although you attended with an ulterior motive, others came to the party for a pleasant time. Listen to what they have to say, and see if there's some way you can be of assistance in return. Keep the discussion with each person short and light, then circulate. If there appears to be an interest in continuing a conversation, suggest a follow-up meeting or phone call.
Don't bring your resume to a holiday gathering, but ask for business cards and hand out yours so you can keep in touch. If you're not currently employed, have cards printed with your name, a title such as "business litigator", contact information, and the URL for your professional website or LinkedIn profile. After the party, don't forget to follow up, even if it's just an email saying it was nice to meet you (or see you again) and include a copy of your resume, if appropriate. Add them to your network and communicate periodically.
Send season's greetings
Holidays are a natural time to reinforce relationships and reconnect with acquaintances you haven't been in touch with for a while. Mail holiday cards with your business card enclosed, or email greetings with a v-card attached. Facebook, LinkedIn, Twitter and other social networking sites allow job seekers to expand their contacts exponentially. The holiday season is a good excuse to touch base and build your network. Send festive greetings to all your online contacts and update them on your job search status, as well.
Reach out to everyone on your professional networking list – lawyers and non-lawyers – as well as family, friends, former co-workers, college and law school classmates, and recruiters. Pick a nonreligious sentiment that's seasonal but professional. Or, stand out from the crowd by sending Thanksgiving or New Year greetings. Mention that you're on the job hunt and thank them for their advice, support, or friendship.
Don't hesitate to ask for guidance or advice – someone in the holiday spirit might offer a helping hand. Season's greetings are a great icebreaker, and from there you can transition into a more professional conversation.
Embrace the giving spirit
Boost your holiday season networking efforts by volunteering with organizations that need extra assistance this time of year. Besides giving you an emotional and spiritual lift, volunteering is an excellent way to meet new people to add to your network. Furthermore, depending on the activities you choose, it may provide experience to put on your resume.
Boost your sparkle-factor
Use the slower pace of the holidays to examine every part of your job-search plan. Refine the definition of your ideal next position. Polish your marketing tools including your resume, cover letter, writing samples, and business plan. Practice your interviewing and follow-up techniques. Renew your relationship with your recruiter. The more preparation you do now, the further you'll be ahead of your competition at the start of the new year.
Valerie Fontaine is a partner in SeltzerFontaineLLC, a legal search firm based in Los Angeles. The second editionof her book, "The Right Moves: Job Search and Career Development Strategies for Lawyers," published by NALP., is in its second edition. She can be reached at vfonta[email protected] or310-842-6985.