From Law Firm To In-House: The Right Move?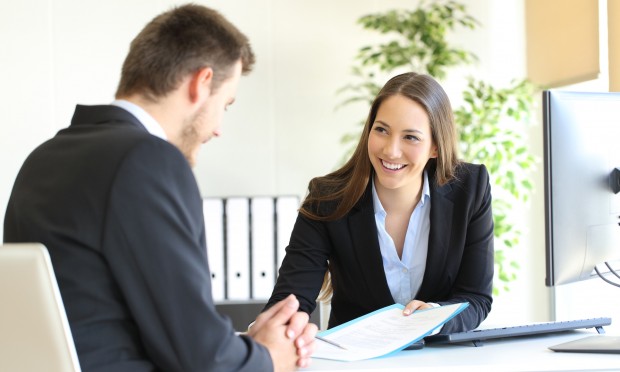 The following guest post is written by Joseph E. Ankus of Ankus Consulting, and does not necessarily reflect the views and opinions of Lawjobs.com and ALM Media.  To view the latest in-house roles on Lawjobs.com, click here.
Nothing in life or law is perfect. Setting aside how glaringly obvious this statement is, let it sink in for a moment. If you are reading this article, you may be thinking about leaving a private law firm to join an in-house legal team. This article presents, in a balanced way, the pros and cons associated with such a career change.  In sum, I urge you to "know before you go."  There are more things to consider in undertaking such a move than you might imagine.
– Here's the good news. Historically, most lawyers are happier in-house than in law firms. This is because there are NO BILLABLES. Although there are some trends suggesting companies may adopt timekeeping style metrics, I have always found that in-house lawyers work on projects that are not tracked in microscopic time increments. The lawyers repeatedly tell me this freedom is incredibly liberating.
– The ability to work without having to worry about "shifting gears" to a different client or taking an extra hour for research allows the attorney to fully immerse themselves in a particular matter without fear of overbilling a client or "being ground to death" minute-by-minute.
– Here's more good news. Many companies, whether private or public, offer stock or options that, over time, can be worth exponentially more than traditional base compensation or bonuses. Law firms simply cannot offer these incentives due to their intrinsic organizational structure. I have known a considerable number of attorneys who have earned life-changing retirement size packages from stock options. This must be considered in the calculus to go in-house.
But consider the risks.
Once you make the move, it's almost always an irrevocable one-way street. There are exceptions, but rarely, if ever, have I seen an in-house attorney voluntarily choose to go back to private law practice. There are two primary reasons for this:
1. They don't want to EVER bill hours again
2. They don't have any portable clients they can bring with them to a firm. As a general observation, most lawyers with more than 8-10 years of experience need to have portable business to move up in the law firm hierarchy. If they don't, it is difficult, if not impossible, to "get back in" and "get back on" the elusive partnership track. There are exceptions but I wouldn't count on them unless you are a top tier candidate in fast moving and sophisticated legal market.
With this cautionary tale in mind, here's why a Law Firm career may still be the one for you.
 – Law firms tend to offer more job security. Corporations are notorious for their less than humane downsizing practices. Many times, especially in larger companies, decisions of "who lives and who dies" are made thousands of miles from where the lawyer may be physically working. Law firms are no stranger to layoffs, however, companies collectively earn first prize for frequently slashing hundreds of positions with the stroke of a pen. Combine this with ruthless internal corporate politics plus a multitude of corporate mergers and takeovers and you have the recipe for a professional environment that can be unstable. Overall, law firms are no stranger to parting ways BUT my experience reflects a bit more humanity.
 – More Law Firm Roles Available. Generally speaking, there are considerably more law firm roles available than in house opportunities. Because of this, there is a relative amount of "job (in)security" that exists based on pure numbers. That said, the golden rule remains- have a large client following- and be open to non-partnership track roles (ie: senior counsel, "of counsel", and senior associate)
 – Clearer Career Path.  For better or worse, almost 100% of attorneys "know where they stand" in their law firm's hierarchy. You are either a summer associate, an associate, a partner or " of counsel".  As discussed above, there are gradations in these categories but, overall, your law firm career path is more well defined than inside a corporation.
So having looked at some key pros and cons of in house life, I recommend doing the following before you make the leap:
 – Research the potential employer carefully. With the advent of the Internet, it is inexcusable that a candidate seeking a new position does not do full scale review of all relevant information that is publicly available. Obvious starting points are LinkedIn to see "who knows who" and "who worked where" and, a review of the company's own website (and public securities filings) and a basic Google search to get a general lay of the land. The Internet is like a neon billboard full of information; you just have to drive by it and take a look.
 – Speak to attorneys who have worked at the company you are considering and speaking to those attorneys who are gone – there is no substitute for this. You must speak to both in order to get a fair and balanced view. Don't be jaundiced by opinions offered by those who left and don't fall in love with the lawyers who are there. Be objective. Ask tough, focused, critical questions about the organization, the environment and the job itself. You can't let emotions guide the whole process. Remember- an interview is only a snapshot; working there daily is a video.
 – Strategize your exit plan pre-emptively from your current job, BEFORE you start your search. Most law firms are 100% supportive of your move to a company. Why? It's simple. They hope to get your new employer as a client. Don't be naïve about this. Manage expectations up front. If you believe you can have a cooperative working relationship between the two of you, that's great; if not, discuss it with them too. At the same time, it wouldn't hurt for you to have a frank discussion about returning to your firm (assuming you wanted to) in case in house life is not what you expected it to be.
In sum, and on balance, most lawyers who transition from a law firm to an in house position are collectively happier with their new lifestyle. At the same time, I trust that this article will give you a more well rounded perspective about the pros and cons associated with your future goals. Good luck!
AUTHOR:
Joseph E. Ankus, Esq.
President/Founder
954.862.1738
Ankus Consulting, Inc.
[email protected]
www.ankusconsulting.com