Firms Are Tracking Office Attendance, But Seek to Avoid a 'Big Brother' Environment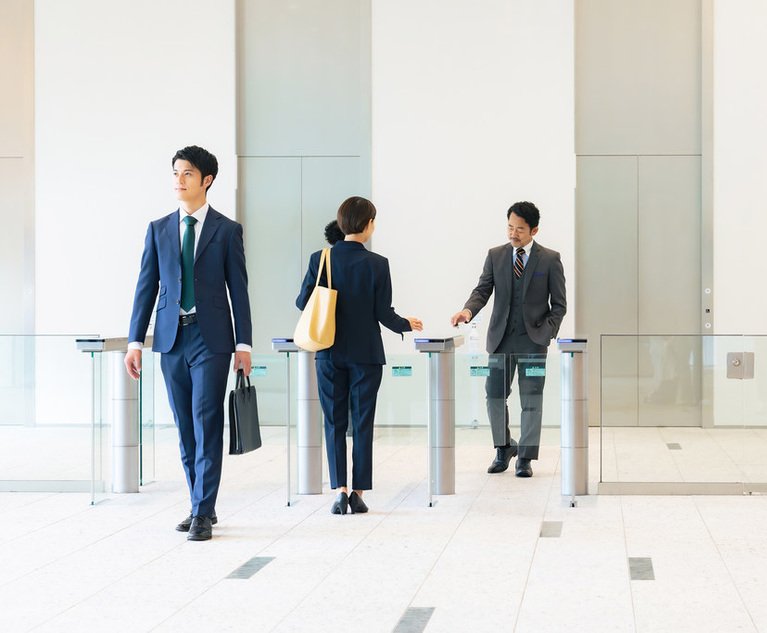 Law firms have begun tying in-person attendance to job performance, bonuses and retention. Other law firms have considered using data on attendance to figure out whether real estate remains a logical expense.
Kristin Stark, principal and consultant at Fairfax Associates, said firms are using keycard swipes to track office attendance.
However, Stark mentions that "most firms are still using a carrot versus stick approach to draw attorneys in" versus attendance mandates to avoid a "Big Brother" type of atmosphere for employees.
Farella Braun + Martel's managing partner Brian Donnelly is keeping track of employee attendance while staying away from an official mandate.
"We're letting people know we'd like to see them two or three days a week," Donnelly said. "Especially for associates, they need to make an effort to come in or be there when a group has a meeting. If your kid is sick, that is one thing. If you just prefer to not come in, that is not acceptable."
In the Office, Stuck on Zoom
However, the offices with a hybrid approach face challenges getting employees to go into the office only to be stuck on zoom meetings because colleagues decided to stay home.
"Although we're seeing a larger trend of work-from-home flexibility, everyone is different and not a one-size-fits-all solution," said Jenny Swan Meyer of Swan Legal Research. "It really depends on the person, the firm, and the match," she said.
Kate Reder Sheikh, a partner and legal recruiter at Major, Lindsey & Africa, said mandating office attendance may cause attorneys to seek employment elsewhere but firms are still playing with the concept of requiring certain days of in-person work. Sheikh said sometimes junior associates don't see the point of working at a place offices remain void of in-persona employees.
"What is not effective is telling people to be in a few days a week, but there's no one else there," Sheikh said. "The experience people are having, anecdotally, is they are going into the office because it's required or expected, and all of their meetings are on Zoom anyway."
Are you interested in learning more about how law firms are tracking office attendance? Read more in this law.com article.