Finding Meaning in Our Work Helps Us to Stay Engaged and Motivated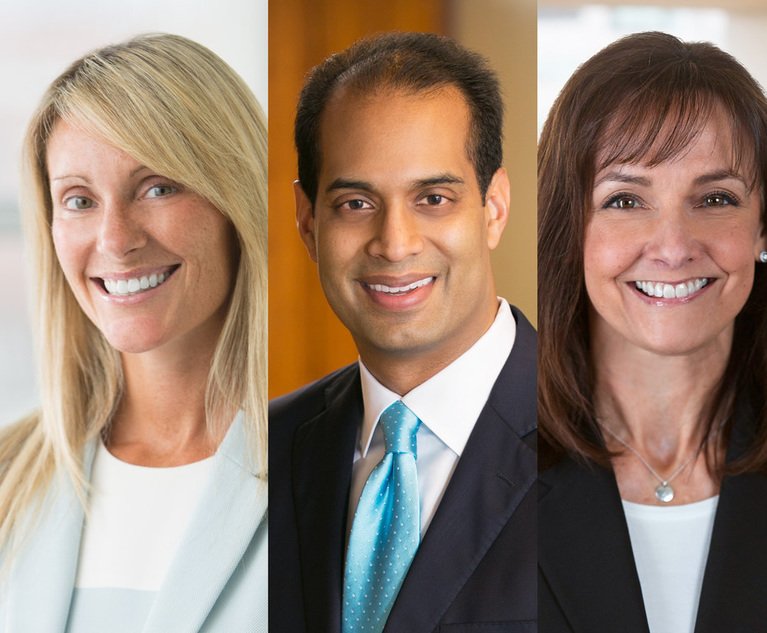 Sameer Mohan, Louise Skinner and Wendy West Feinstein, partners at the Houston office of Morgan, Louis & Bockius, shared some advice on staying focused while managing the stressful job of being an attorney.
The three attorneys write that "finding meaning in our work helps us stay engaged and motivated, want to keep learning, and feel as though our time and potential are well spent." The ability to engage and focus means feeling more positive about being a lawyer.
A few strategies they shared to maintain meaning in their work as lawyers includes:
Carve Out a Unique Path
Focusing on a particular industry sector or being an expert on a subject matter makes it easier to keep tabs on developments and trends. This may increase self-worth as those skills are recognized and appreciated at the office. They advise that being flexible and trying new opportunities may help carve that path for an individual.
Make Time for Networks and Resources
Take advantage of any initiatives at your firm that helps build support networks. Reach out to colleagues to discuss situations outside of work. These connections may help you build a community of support.
Express Gratitude and Serve as a Guide
A quick thank you note or act of appreciation will help build a more gratifying work environment. Help new attorneys navigate deals, conduct investigations, etc. Helping To guide another will give senior attorneys more satisfaction as they mentor the new generation of lawyers.
Master What You Can Control and Embrace Challenges
Since you can't always control whether you win or lose a case, it's important to focus on what you can control. An attorney can control their preparation for a meeting or researching a brief instead of focusing on whether they might win or lose a case. Focus on working through losses as opportunities to grow as a lawyer.
Are you interested in learning more about staying motivated and energized in your law career? Read more in this law.com article.