Evolving Work Styles & The Challenges of Technology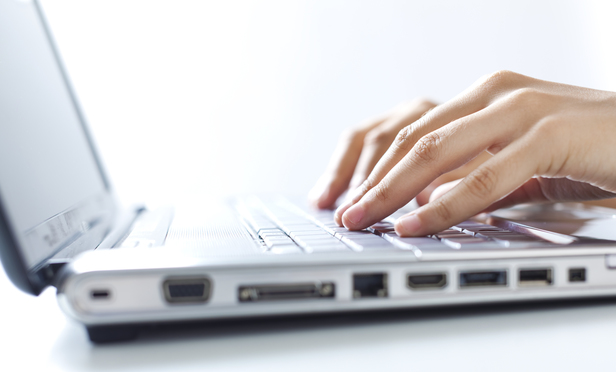 It is undisputed- for attorneys- that rapid technological advances are heralded as both a blessing and a curse. In this column, we examine the evolving trends in work styles and explore how modern day practice has adapted. Technology and work are always a topic that generates a wide range of opinions and I share some of them below.
When I began practicing corporate law at Dechert in 1989, we were considered one of the country's cutting edge firms in technology. That said, being "state of the art" then meant having a monochrome monitor PC on our desk with only word processing and limited desktop access to Lexis/Westlaw.  We thrived without email, Internet or computer connectivity to the outside world. We didn't know any different and we worked effectively as possible.
If we were handling active matters for a client in the late 80's and early 90's, we had no choice but to stay at the firm until the work got done. During this era, "face time" was not only common but required. I still can recall, on one particularly late night, watching- with abject fascination- as my first thermal paper fax came into our office from California.
I gazed in wonder at this large machine, with its own dedicated air conditioned cooled room, spewing out yards of curled, whitish-gray paper which contained the terms of a stock purchase agreement.  At least one of us let out an audible gasp as we first watched a document "come to life" in real time.
Let's fast forward to present day. Law practice has evolved with technology such that emails have replaced faxes, Face Time and Skype have replaced  physical "face time in the office", and remote accessibility is considered standard operating procedure. To this end, and as noted by other authors, we have entered an irrevocable era of so called "agile working environments" that allow both associates and partners the ability to work whenever and wherever they want.
Whether we call it "flex time", "alternative track", "agile"  or any other euphemism, the reality is that lawyers are no longer chained to their desks. This new normal is focused on one basic premise- that work gets done when it needs to get done. Law firm partners are perfectly comfortable with associates emailing them their work product while they are out of the country. The are equally comfortable with  connecting with clients in the same manner. While the adjustment has taken time to gel, associates entering most law firms today can be assured that their request for work/life balance has been re-calibrated.
The trade off in this new model is simple- the benefit of flexibility  is burdened by the lack of boundaries between one's personal and professional life. Associates want the flexibility but bristle at the idea they may be summoned electronically at all hours of the day. From associates I have spoken with, I learned that there is a tension between "turning it on" and "turning it off." As one mid level associate said, "I love that I can work from home or on the weekend if I want BUT I don't like the fact that it's like living in an electronic fishbowl where I can't hide either." Another junior associate added that she "thinks its great to be connected so long as I don't jump when a text comes in at 2:00 a.m. from a partner who can't sleep."
On the other hand, partners have offered mixed reactions. As one AmLaw partner said to me- "It's a generational thing- I'm a baby boomer- so I still struggle with not actually seeing my associates in the office when I am here too." Another partner, at a mid size commercial firm, told me that "technology has made my life so much better- but that said, I don't abuse it." When asked about the importance of "face time", she quickly replied "that's why I make sure to have lunch with my team during the work week."
Looking for law firm associate positions? Start your job search with Lawjobs.com today.
AUTHOR:
Joseph E. Ankus, Esq.
President/Founder
954.862.1738
Ankus Consulting, Inc.
www.ankusconsulting.com