Career Advice with Roger Juan Maldonado, Partner at Smith, Gambrell & Russell, LLP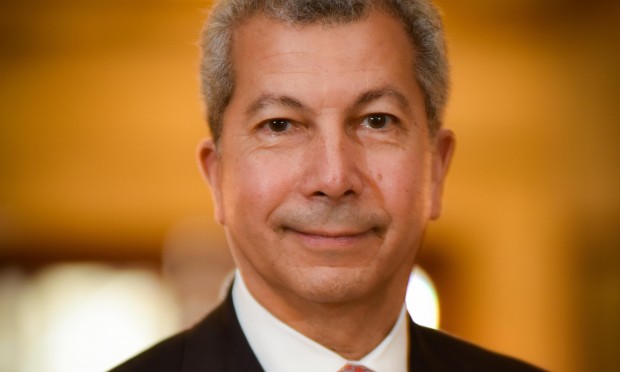 Career Stats
Name: Roger Juan Maldonado
Current Role: President, New York City Bar Association; Partner at Smith, Gambrell & Russell, LLP
Law School: Yale Law School
First Job: South Brooklyn Brooklyn Legal Services
Years of Experience: 37
Tell us about your career path and how you got to be where you are today?
I began my legal career as an attorney in the Housing Unit of South Brooklyn Legal Services ("SBLS"). We handled the entire spectrum of litigations, ranging from hold-over and non-payment eviction proceedings, actions against landlords to remedy housing code violations, administrative proceedings on behalf of public housing residents, appeals in State and federal courts and class actions on behalf of applicants for and recipients of Section 8 benefits.  The Project Director at SBLS also asked me to assist him in the class action brought or behalf of students requiring special education services and to focus on the needs of English-Language-Learners.  Believe it or not, I am still working on enforcement proceedings related to the Consent Judgment entered in that case (the "Jose P." litigation).

When my wife became pregnant with our second child, she decided that she wanted to take some time off from her medical career, which necessitated my moving to private practice.  I joined Teitelbaum & Hiller ("T&H"), a small firm whose named partners had represented English-Language-Learners in a different class action and who welcomed my bringing the Jose P. litigation with me to the firm.  At T&H, I obtained my first major client (the Government Development Bank for Puerto Rico — the "GDB") through contracts from college, law school and Kathy Wylde, whose former agency SBLS had sued in actions challenging a planned major development on the grounds that it would accelerate the displacement of low-income residents in the surrounding areas.  Fortunately, Kathy did not carry a grudge — in fact, she reached out to introduce me to the GDB as soon as she learned I had entered private practice.

In 1996, T&H dissolved and I joined what became Balber Pickard Maldonado & Van Der Tuin, PC ("BPMV"), where I brought the Jose P. litigation and several actions on behalf of the GDB with me.  At BPMV — through the same college friend who helped me obtain the GDB as a client — I began representing Spanish-speaking musicians in copyright infringement cases brought against the major record labels and music publishers (My friend knew I was fluent in Spanish and would be able to communicate directly with my clients).  I also began representing Latin American companies and Spanish-speaking entrepreneurs in commercial litigations and arbitrations brought in New York, Puerto Rico and Florida.

In February 2017, BPMV merged into Smith, Gambrell & Russell, LLP ("SGR"), where I continue to represent musicians, independent record labels and publishing companies in copyright infringement actions and matters involving payments of royalties and enforcement of contracts relating to the music and publishing industries.  I also continue to represent Latin American companies and Spanish speaking business-persons in commercial litigations and arbitrations, and the Jose P. class of students who require special education services.  In November 2017, I was nominated to serve as President of the New York City Bar Association.  I began my two-year term as City Bar President on May 15, 2018, and just one week later had the privilege of introducing Justice Ruth Bader Ginsburg at the annual lecture on Women and the Law that the City Bar hosts in her honor.
What's the biggest challenge in your current role, and how are you handling it?
Right now, my biggest challenge is balancing the pressing requirements of my litigation and client matters at SGR, while also attending to my duties as City Bar President, where I must meet with each Chair of the City Bar's 150 Committees and Task Forces, review all reports drafted by these entities, participate in many meetings as the City Bar's representative and serve as host for many functions sponsored by the City Bar.  Fortunately, my wife (who has returned to work on a full-time basis) has agreed to shoulder even more responsibility for keeping up our home, and our two children are grown and have embarked on their own legal careers.  I would not have been able to accept serving as City Bar President, however, without the support of my partners and colleagues at SGR, who already have begun to assist me with and take over certain of my litigations and client matters.
Where Do You Go For Career Advice?
As always, I look to my colleagues at my firm for advice on complex strategy decisions in my litigations and matters, on how to deal with difficult clients and whether and how to take on a new client or matter.  I have the benefit of now having many more colleagues at SGR, including my former BPMV colleagues, whose counsel I can and do seek.  With respect to my duties at the City Bar, I consult the excellent staff of the City Bar on all decisions I must make as City Bar President, and also turn to former City Bar Presidents for advice on matters with which I know they have greater experience than I do.
Tell us more about your focus as City Bar President:
I'll preface this by saying that every former City Bar president I've spoken with has made clear that it will be necessary to respond to the issues of the day as they come up, separate and apart from the agenda items I may wish to pursue. That said, I believe that it's important for the City Bar to engage other institutions and organizations in a collective effort to better understand the appropriate role of law in society.  We need to work together with the communities in which we live and work and those with which we interact – here in New York, across the U.S. and abroad – to ensure that the rule of law operates to serve all members of these communities and not just those with the resources to access the courts and petition government.  The Committees and Task Forces at the City Bar should continue to analyze and comment upon the current legal framework pertaining to immigration, access to justice, women's rights, housing, education and health services, to name just a few of the issues we are likely to be called upon to confront one way or another by external forces.
Beyond work, what is most important to you?
My family is the single most important thing in my life.  Fortunately, my wife, children, parents, brothers and other close family members always have taken great interest in the other two things that matter to me — my career as a lawyer and my service to the community through the City Bar and other non-profit organizations.  For many years I have served as the City Bar – designated Board Member of the New York Community Trust (the "NYCT"), which provides grants to non-profits in the greater New York City area and, at the request of certain of its donors, throughout the United States and the rest of the world.  Recently, I was asked by Kathy Wylde – the same former agency official who introduced me to the GDB — to serve as an advisor for a fund established at the NYCT to provide much-needed financial support to Puerto Rican organizations undertaking hurricane relief efforts in Puerto Rico.  Prior to becoming City Bar President, I chaired the City Bar's Task Force on Puerto Rico, which has focused its work on legal issues involving Puerto Rico's efforts to recover from its long-standing fiscal crisis that was compounded enormously by the destruction wrought by Hurricane María.  As City Bar President, I will continue to work with other organizations on efforts to assist Puerto Rico.
See our law firm openings and start your job search with Lawjobs.com today.