A Hiring War: Companies and Firms Duke it Out for Top Talent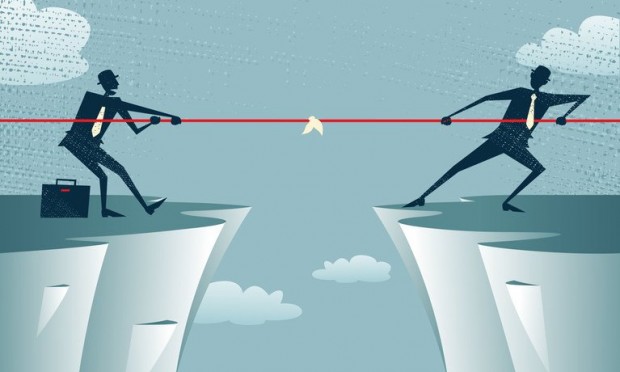 Corporate law firms and legal departments are waging a fight for legal talent that may shape the future of the in-house world. To date, the in-house side of things is losing the recruitment tug-of-war as large law firms leverage large bonuses and the ability to work remotely to lure and retain top-grade lawyers. 
As a way for law firms to be competitive, they are using remote work options to their advantage.
Potential in-house recruits from law firms are often going through several rounds of interviews and, sometimes, all the way to the offer stage, before the Big Law money lures them back to private practice, said John Gilmore, co-founder and managing partner of executive search firm BarkerGilmore in Fairport, New York.
"It seems like the law firm compensation has just skyrocketed. And you've got these companies that are thinking they're going to hire walk-on-water candidates for the low $200s plus a small bonus," he said. "That's just not happening."
Also, legal departments that are unable to compete with large firms for legal talent, or that are not ready to hire full-time lawyers, may turn to contract attorneys, at least for the time being, to handle legal work in the future.
Businesses were using interim legal talent before the pandemic turned the world upside down, but the service gained popularity as a result of all the unexpected legal issues that occurred during COVID-19.
"It turned out to be a great, cost-effective solution," said Randy Brodwin, associate general counsel at Foot Locker Retail Inc.
Are you interested in learning more about the hiring war between companies and firms for top legal talent? Then be sure to check out this law.com article. 
Author:
Victoria Ostrander
Assistant Editor
The American Lawyer | National Law Journal | Corporate Counsel
Email:Â [email protected]
ALM Media Properties LLC