Fast Forward: A 2018 Lawyer Life Strategy Guide in 4 Simple Steps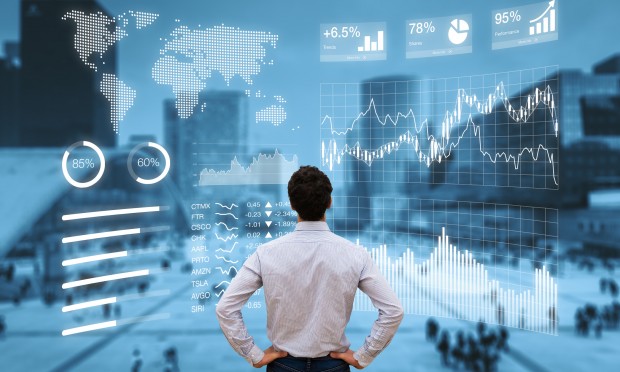 The following guest post is written by Joseph E. Ankus of Ankus Consulting, and does not necessarily reflect the views and opinions of Lawjobs.com and ALM Media.  Visit Lawjobs.com to start your job search.
Welcome to the end of 2017! As we wind down a rather eventful year, our thoughts naturally wander to what we want to accomplish in 2018.
January 1st will be here before we blink – so let's get ready NOW.
The reality is that many well intentioned New Year's plans are made in late December and summarily discarded by mid-January. This blog gives you a workable (and attainable) formula to maximize your personal productivity.
These four simple steps are all you need to get started:
1. Be Honest: Do a "head to toe" assessment of your 2017 overall performance. This is meant to be global in scope and brutally honest in appraisal- critically review your professional performance (quality of your work, your hours billed, your base compensation, your bonus compensation, your business development, your relationships with your colleagues, your professional development, and your charitable/pro bono work). At the same time, critically review your personal performance (physical health, mental health, spiritual health, financial health and relationship health). Use a simple A-F "grading" system to have a uniform basis for comparison for each category listed above. Anything under a "B" deserves priority attention in 2018.
2. Identify Areas For Improvement: If you faithfully complete your assessment, you will have areas that you want to, or will need to, improve in 2018. None of us are exempt from betterment and there is no "wrong time" to start. Be realistic- if you aren't satisfied with your career then consider making changes (by either improving circumstances in your current position or leaving for another opportunity) and if you aren't satisfied with your personal performance then consider making changes that will have lasting and elevating effects. It has been proven that professional performance correlates directly to personal performance. If you aren't doing well outside of work, you will not be able to do as well at work. Success starts with YOU and your own well being. It sounds callous to say that the world owes you nothing but It's the truth. You, and only you, can take the steps necessary to improve. No one else will do it for you.
3. Commit To A Plan: For this step, you MUST write down ALL of your REALISTIC AND ATTAINABLE goals. You can't just have random goals or half-made plans existing only in the ether of your mind. You must have a clearly worded and written "contract" with yourself that you promise to enforce. Keep a copy on your desk at work and another one taped to the mirror in your bathroom. Start modestly- success is best achieved incrementally and small, measurable steps are the way to start. Reward yourself as you make progress and don't berate yourself if you slip up. Both will happen to you.
4. Share Your Plan: After you create your plan, please don't put it on Facebook or tweet it on Twitter.  Oversharing creates unnecessary stress. On the other hand, I recommend confiding in one or two close people you sincerely trust and who will support you. To this end, I am a proponent of "measured accountability". Encourage your supporters to keep tabs on your progress and to gently remind you to "pick up the pace" if is necessary. Remember that the primary reason some people don't accomplish their New Year's goals is because they set unrealistic targets and lack adequate support. I don't want that to be you!
Best of luck as we all enter 2018.
AUTHOR:
Joseph E. Ankus, Esq.
President/Founder
954.862.1738
Ankus Consulting, Inc.
[email protected]
www.ankusconsulting.com