Legal Recruiter Q&A: Career Advice from Joe Ankus, Ankus Consulting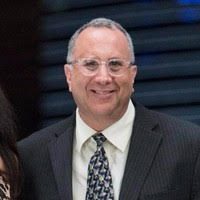 This post is part of our recruiter series where we ask legal recruiters for their insider tips and career advice.
This Q&A is with Joe Ankus who founded Ankus Consulting. After a career as an attorney with two AmLaw 100 firms, Joe has worked with thousands of lawyers for law firms and corporations primarily in South Florida. His Florida legal recruiting experience extends to placing 500+ top-level associates, partners and in-house counsel attorneys with both private and public corporations in Miami, Fort Lauderdale and Palm Beach.
What skills are most in demand in the legal industry right now?
For the South Florida market, we have current strong demand for corporate, real estate and litigation attorneys. The combination of economic growth and natural disasters (Hurricane Irma) have created a unique set of legal needs. We have building projects that are on-going at the same time homeowners are suing their insurance carriers for storm-related damage claims. It's been interesting to see the merger of these diverse subsets of law evolve in Miami, Fort Lauderdale and Palm Beach.
Where are the biggest growth areas?
First Party Property (Plaintiff/Defense) cases have grown 1000% since Hurricane Irma. Law firms are actively growing in these areas and the demand for talent exceeds the supply. We also see a fair amount of growth in international corporate transactional work, construction litigation and class actions. Tax, Trusts & Estates and IP are fairly stable.
What traits are your clients looking for in candidates?
For lateral associates, the South Florida market still places a high premium on top school rank and Law Review as well as "hands-on" experience with a recognized law firm. For partners, the portable origination requirements grow every year- to be a competitive lateral partner candidate today, most larger statewide firms require at least $750K in sustained portable business and the largest national firms prefer at least $1.5 to $2 MM of the same.
What's the coolest job you ever recruited for?
I got to recruit for a high tech company in South Florida whose office looked like a cross between something you'd see at a top-notch Silicon Valley corporation and an upscale college campus. There were open spaces, recreational facilities, and the most amazing artistic displays. It was truly a one of a kind work environment.  I remember visiting them- and when I entered the lobby- I literally gasped.
Do you have any career advice for our readers? 
To be successful as a lawyer in private law firm practice (which is approximately 75% of my business), the formula for success is, at the same time, simple and difficult. You have to be an excellent substantive lawyer, a consistent business generator, and a "working" partner who bills his/her own time. The most successful lawyers I know are top notch in their fields, work hard on their own matters, and also control sustained seven figure books of business. Skills alone will not protect a lawyer for their whole career unless they are in a firm that will always "feed them work" all the time.
Sadly, even the most talented lawyers- if they lack a portable client base- are often wondering what will happen "if the billable faucet turns off." In 25+ years as a recruiter, I have seen, too many times, that if the lawyer is not producing revenue- for whatever reason- many  law firms will either cut their compensation, de-equitize them, or "invite them to explore other opportunities."
All lawyers, from when they graduate, must remember that law is a profession AND a business. For those who forget this maxim, the market will always be there to remind them of this sobering truth.
Start your job search with Lawjobs.com today.