Inside Track: Even with Added Risk, Doing Business Over Video Is Getting Easier for In-House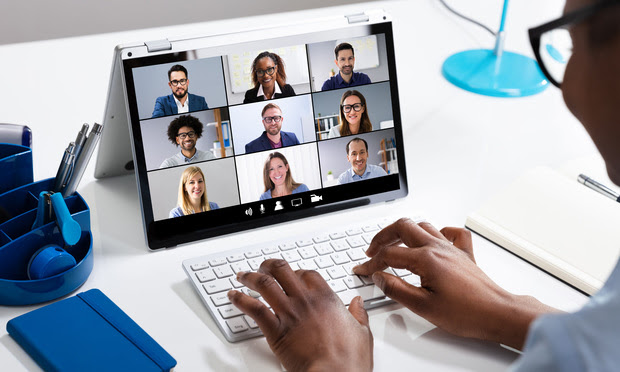 About 32% of in-house lawyers were uneasy with using videoconferencing before the pandemic. 
This is out of a group of nearly 250 respondents in the latest Association of Corporate Counsel COVID-19 flash poll. Nearly all in-house counsel in that group reported that they are now comfortable with videoconferencing. 
"To be clear, we all absolutely HATE video interviewing. Outside recruiters like me, internal HR folks, and especially the actual hiring manager CEOs and GCs … none of us want this," wrote legal recruiter Mike Evers in a Corporate Counsel column in April. "And so a strong preference to wait for the traditional process has become an added reason, beyond macro conditions, to kick the hiring can down the road."
The capability of getting business done over video has become a lifesaver in more ways than one. Being able to videoconference is a way to help current and potential co-workers interact among the stay-at-home orders. However, there is a privacy and security risk that occurs every time employees, who are likely using personal devices, log in to a video conference software. 
Are you interested in learning more about how videoconferencing is changing the way in-house counsel do business? Read more in this law.com article.
Author:
Victoria Ostrander
Assistant Editor
The American Lawyer | National Law Journal | Corporate Counsel
Email: vostrander@alm.com
ALM Media Properties LLC