Career Advice With Frank D'Amore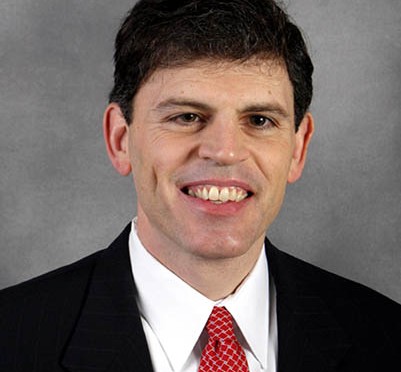 Name: Frank Michael D'Amore
Company: Attorney Career Catalysts, LLC
Company Description: Legal Recruiting and Law Firm Mergers Firm
Company Website: www.attycareers.com
 What skills are most in demand in the legal industry right now?
IP continues to be hot and that is unlikely to change any time soon. Because of how litigation-heavy most law firms are—especially at the large firm level—there always is a need for lawyers in that practice. As a corollary, excellent transactional lawyers, becausethey are fewer in number, are normally of interest at the associate level. In the partner ranks, transactional lawyers with business always demand attention.
Where are the biggest growth areas?
Regulatory-related practices and cybersecurity are on the rise.
What traits are your clients looking for in candidates?
Intellectual and legal acumen are threshold requirements. Propensity for working hard, understanding of how businesses operate, excellent people skills, and business development prowess—for associates—and actual clients who are likely to move with a lawyer—for partners—are difference-making attributes.
What's the biggest mistake candidates make in the recruitment process?
Surprisingly, considering that preparation is the hallmark of being a good lawyer, not doing your homework before the process and then not being committed to seeing it through. Candidates need to preliminarily think through why they want to move and what criteria need to be in place at a different firm or company that would be compelling enough for them to leave their firm. Assuming those criteria are met, and a good offer is made, they need to be committed to moving. Testing the waters and/or hoping that their current firm will extend an even better counter offer are recipes for disaster. The former wastes everyone's time, while the latter almost always is a mistake.
What's the coolest job you ever recruited for?
A General Counsel search in which I met with, in one day: 1) a member of a President's Cabinet; 2) a sitting U.S. Senator, and 3) the General Counsel of a major federal agency. Despite how impressive they all were, not one of those lawyers got the job!
 Do you have any career advice for our readers?
The easy answer here is to become a partner with a lot business—as you'll have ultimate control of your career, wealth, and power—but that is easier said than done. The more achievable goal for many is to be strategic and find a niche, if you can, in which you can specialize and excel.
If you periodically and critically assess how you are doing, and where things are headed, that will separate you from many peers, as they too often are myopically focused on the work they're doing and their next assignment.
Specialization (in discrete areas, such as, to name a few, Tax, ERISA, IP, and Regulatory) is highly coveted by law firms, as it is always needed by clients and allows the firm to charge higher rates.
Additionally, think back to your college Economics 101 class, where you learned about supply and demand. As the supply of such niche-focused lawyers is low, but demand is high, you will be perfectly positioned in your career. You should always be protected and will get good work, even if you don't become a rainmaker. If you happen to become a big business developer in a specialized area, you can write your ticket.
See our in-house counsel openings and start your job search with Lawjobs.com today.