As States Reopen, What Should Employers Know? A Seyfarth Partner Weighs In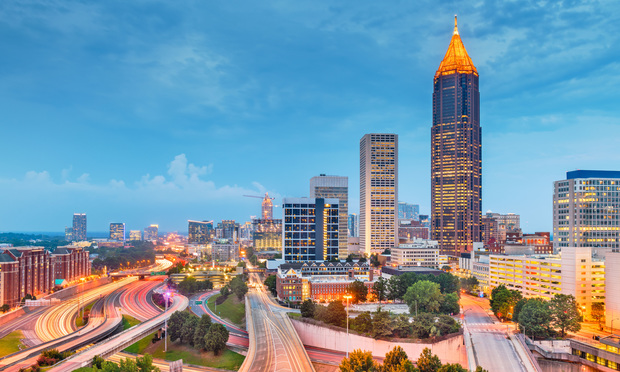 Since March, Seyfarth Shaw labor and employment partner Brett Bartlett has been quarantined in his Atlanta home with his wife, children and pets. 
When he is not working with clients, the self-described "huge Peloton fan" is managing the stressors of practice with group bike "rides" with firm colleagues and clients, reading works by science fiction author Liu Cixin or listening to the Eagles, Bob Marley or Blake Shelton. Bartlett says in some ways, his pre-law school life experiences prepared him for this pandemic. 
"I waited tables, bartended, and worked as a short-order cook. Each of those jobs requires multitasking in high-stress circumstances, all while providing calm and straight-forward customer service," he said. "That's exactly what we have to do as lawyers on a daily basis, and even more so in these chaotic times."
With the state of Georgia reopening amid the COVID-19 pandemic and other states relaxing restrictions, Bartlett discussed key issues that employers should know. 
Are you interested in learning some of these crucial issues that employers should be aware of as the country moves to reopen? Be sure to check out this Law.com article. 
Author:
Victoria Ostrander
Assistant Editor
The American Lawyer | National Law Journal | Corporate Counsel
Email: vostrander@alm.com
ALM Media Properties LLC