Christopher Sweet, Director of Consulting at Elevate Services, Inc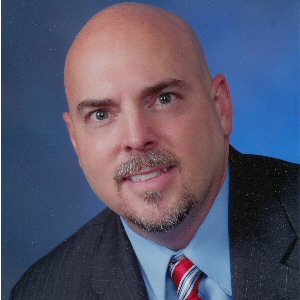 Career Stats
Name: Christopher Sweet
Current role: Director of Consulting at Elevate Services, Inc. (www.elevateservices.com)
Law School: Widener University School of Law, Delaware
First job: First legal job, in-house at GlaxoSmithKline's legal operations team
Years of experience: 10+
Social media handles: @chrisgsweet | www.linkedin.com/in/christopher-sweet-a225596
Tell us about your career path and how you got to be where you are today?  
I went to law school in the evenings for the makings of Chris 3.0. While working at GlaxoSmithKline pharmaceuticals for 12 years and just completing a stint in the Pennsylvania National Guard, I decided that it was time to go to law school. The economic crisis hit hard during my first semester of law school, but that turned into a fortuitous opportunity with our company's new general counsel who committed to reducing outside counsel spend rather than headcount. The legal department needed a project management and process improvement professional with an interest in legal; I could not have been more ecstatic and eager to learn about the business of law.
Reed Smith the law firm was my next stop. I was just completed law school after 4 years and wanted to demystify the law firm inner workings. Helping the firm with legal project management capabilities, I learned about law firm finances, profitability, building the practice and financial drivers. I am forever grateful for this experience.
Following a senior director from Reed Smith, I joined JPMorgan Chase & Co.'s legal operations department to help support managing outside counsel engagements and spend: through alternative fee agreements and pricing. At that time, I did not realize JPMorgan Chase was the largest financial institution in the United States. Everything in legal was easily three-times as much as GlaxoSmithKline's, except for the number of matters which was easily 10-fold. This was a big stage, and here I had the chance to negotiate substantial fee agreements, set law firm rates, and manage relationship issues directly with key partners at law firms. I also developed a great appreciation for the level of regulation unique to the financial industry. As D. Casey Flaherty, an industry friend, said to me shortly after I joined Elevate, working at JPMorgan in legal operations was like going to Harvard. It was a large format where I learned the most about the business of law and legal operations.
After five years of commuting 91 miles each way from Pennsylvania to New Jersey, I decided to join Elevate as a consultant to law firms and legal departments and also wearing a dual hat as a member of their Legal Business Solutions team. It has only been six months, but I have had exposure to premier clients and also been pleasantly surprised to work with so many hidden-talents as colleagues. I am embracing the consulting opportunities, as they help me learn more about where the industry is heading and struggling. The fit at Elevate has been far better than I could have imagined. At this stage I have a very strong foundation as a first-generation legal operations professional with in-house, law firm and now consulting experience.  Chris 3.0 is working better than I imagined and planned over 10 years ago, now to keep that going for another 20 years.
What's the biggest challenge in your current role, and how are you handling it?
Legal department and law firm consulting is a new but critical and exciting phase in my career path. There's a lot of commitment, immersion and pressure to make a lasting and positive impression. You have to work very hard on listening, problem solving, researching, collaborating with colleagues, and delivering a product or solution that knocks their socks off. If you do not get the first encounter right, you have lost a client for the company. To handle this, I have become a student of consulting: reading, networking and observing.  My goal is to be highly effective for my clients and to enjoy this chapter and journey.
What qualities do you think make you successful in your role?
I seem to have an aptitude for problem solving and understanding the big picture.  Here are some key skills, knowledge and experiences that I've acquired and believe have helped me improve competence and capability: lean Six Sigma, project management, database administration, information systems, large scale operations management, in-house legal operations, law firm finances, and a law degree (in order of most important to least). I don't want to underplay the legal department and law firm experiences, but without the former skills and exposure, I'm not sure I would have developed as deep of an understanding of the business of law as I believe I have now.
What's the best piece of career advice you were given?  What's the worst?
The worst piece of advice was, don't go to law school because the world has enough lawyers.
The best piece of advice was, go to law school because the world can always use a better lawyer.  However, my advice is, if you do not want to specifically practice law, you must have a plan as to what you are realistically going to do with the degree. There are many adults who go to law school and have a "real job," like I did, and who remain at these same jobs after passing the bar exam. The reasons can be: big-law jobs don't come to evening law students very often; starting salaries for many lawyer jobs are a significant pay cut from where they're at; too much risk and expense is involved in hanging your own shingle. Beware of the golden handcuffs and an idealized vision of the market for lawyers.
What do you know now that you wish you knew when you were starting out your legal career?
I was very lucky to have found a career as a legal management professional, dovetailing a law degree into my operations and process improvement history. If I would have known the serious risks for not finding an enjoyable and well-paying law job, stumbling into a soul crushing one, or suffering from an extreme pay cut after law school while having a family, home ownership obligations and a hefty tuition bill, I would have thought twice about the investment and abandoning 16 years at a good company. I got lucky, and I know it.
Where do you go now for career or work advice?
I have a great friend who is an absolute genius when it comes to career progression, strategy realization and process improvement, Ed Gwozda. This is my phone-a-friend, and a must-do-lunch quarterly friend (we talk about other more interesting things than work and processes). Within legal operations, I have relied on industry luminaries like Matt Todd, working with him now at three different companies, and there are other highly experienced resources at Elevate to tap into. For technical advice and bouncing crazy ideas, I do not hesitate to pick up the phone and call highly capable people from law firms and departments, one notable is Chris Emerson at Bryan Cave.
How is technology impacting your role / organization / industry?
I need my data tools, and as we all recognize they're only as good as the data quality.  Larger legal departments and firms are benefitting from technology, but my current company, Elevate, is uniquely situated to help design, create and share effective technologies for legal departments and firms who are budget conscious and needing a low-risk solution with a demonstrable return on investment.
What causes are you personally invested in (eg. diversity, politics, environment, mentorship)?
I am fully invested in my family and Catholic faith, and all else follows.
How are you balancing work and your personal life?
At Elevate, working from my home office and traveling to clients as needed has been such a blessing. I really couldn't be happier, so that's balance for me, tilting the scale toward fulfillment and happiness.
Beyond work, what are you most passionate about?
My wife and I are passionate about helping young mothers in need. We have been hosting charitable baby showers and other events like Easter egg hunts at our property over the last several years. Also, as our family grows and our parents age, our home is the gathering point for celebrations and holidays, which we fully embrace and thoroughly enjoy.