Paulette Brown, Locke Lord, LLC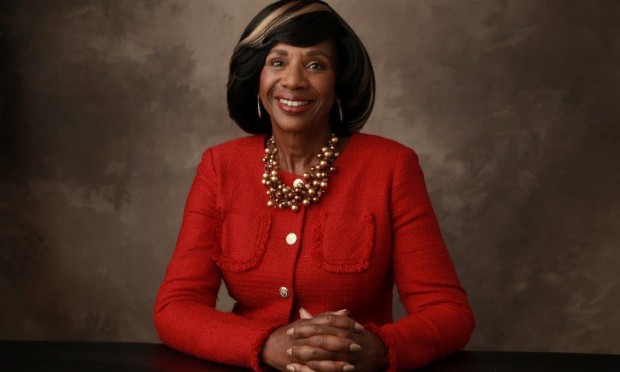 Career Stats
Name: Paulette Brown
Current role: Locke Lord, LLP Senior Partner & Chief Diversity & Inclusion Officer
Law School: Seton Hall University School of Law
First job: National Steel Corporation (Service Center Division)
Years of experience: 42
Social media handles: @Brown4lawyers (Twitter).
Tell us about your career path and how you got to be where you are today? 
My career path has not had a straight line. It should be noted, I did not go to college with the intent of being a lawyer. I had never met a lawyer until I attended Howard University.
Until my current role, I was an equity partner in an AmLaw 100 firm although I have never been an associate in a law firm. I began my career as an ERISA attorney in 1976 when ERISA became effective. No one had experience and organizations were looking for lawyers willing to learn. Thus, while it was unusual at that time to begin a career in-house, because no one was expert in ERISA, I was provided with that opportunity. From there, I went to another corporation and then to the law department of an Employee Benefits Consulting firm. I was a "superstar" for several years until the time approached that I would be considered for a Director position. Suddenly, there were criticisms. I left and started my own firm, which I did for 15 years. During that time, I also served as a Municipal Court judge and as counsel to the County Legislators.
I obtained a wide range of experience and through the National Bar Association's Commercial Law Section, I was given the opportunity to represent corporations.
In January 2000, I begin my career in Big Law. It was quite a different but, incredible learning experience.
I have been actively involved in the organized bar since graduating from law school. I have held numerous positions in many of them, including serving as President of the Association of Black Women Lawyers of NJ; President of the National Bar Association; Chair of the Labor and Employment Section of the State Bar of New Jersey and President of the American Bar Association. Prior to heading each of these organizations, I served in a number of leadership roles and developed amazing and helpful relationships along the way.
What's the biggest challenge in your current role, and how are you handling it?  One of my biggest challenges is not having enough time in the day to accomplish all that I would like to (unless I am flying west when I gain 3 additional hours) within the time frame that I would like. On a more serious note, still wanting to leave one foot in the actual practice of law while balancing the advancement of diversity and inclusion in my firm. This role is new to Locke Lord and as a result there is a lot to be learned.

What qualities do you think make you successful in your role? The word "no" is not acceptable. I don't allow anyone to tell me what it is I cannot do or what I am not capable of doing. I like to say, sleep is overrated, but I don't require a lot of sleep. I believe in writing/typing what it is I need to do to provide internal accountability. If it's only in my head and not written down, it's easy to dismiss. I am thorough and I seek the opinions of others. I believe that I can learn from all sorts of people across all generations.

What's the best piece of career advice you were given? I have gotten a great deal of really good advice from so many people; it is difficult to pinpoint, "the best". There were people who gave me good advice on diplomacy. That may be close to the "best". What's the worst? I think one of the worst things ever said to me was, "Don't feel bad if you flunk out of law school your first year." This was said to me at a going away party as I was headed to law school. One of the other things was, "you should try to get a position at Legal Services or the Public Defender". This was said to me by my alleged career counselor in law school as I was seeking opportunities in law firms, the prosecutor's office, etc.

What do you know now that you wish you knew when you were starting out your legal career?  I wish I had known about the many areas of practice that I only became familiar with once I went to Big Law. While I enjoyed most of my career as a trial lawyer/litigator, I wish I had not necessarily subscribed to the notion that "you are not a real lawyer if you are not a litigator". I advise law students and even students who are aspiring to attend law school, read the business section of the NY times and the Wall Street Journal and other such publications, it will provide insight into what the next big area of law will be. I told students in 2014 to think about all of the areas of law that will be impacted by the legalization of Marijuna as an example. I also tell them be able to pivot which I did not always do well.

Where do you go now for career or work advice?
I go to women in my Women of Color Lawyers Collaborative (a mentoring group I founded) for latest trends and thinking. I go to more seasoned lawyers like Dennis Archer, Robert Archie and my peers like Pamela Robertson, Elaine James, Lynn Wright, Eileen Letts, Sylvia James and others to give me sanity checks.

How is technology impacting your role / organization / industry?   
Technology plays an important role in all that I do but, I confess, I may not be maximizing on the technology that is available. Technology has allowed for greater efficiencies, but it sadly causes unemployment. I think this dynamic will continue with AI and as firms and corporations focus more on efficiencies.
What causes are you personally invested in (eg. diversity, politics, environment, mentorship?  
I am personally invested in all things diversity & inclusion. More specifically, I am invested in ensuring that all of the work done by my Diversity & Inclusion 360 Commission lives on, e.g. Resolution 113; Diversity CLE requirements; model jury instructions on implicit bias; implicit bias training for judges, prosecutors and public defenders, etc. In addition, I am passionate about the non-profit work that I do with Leadership Council of the Legal Services Corporation, the Community Foundation Trust of NJ, NJ Institute for Social Justice and the Lawyers Committee for Civil Rights Under Law. I am committed to the next generation. They hold so much potential.
How are you balancing work and your personal life?
  I walk and read. I walk an average of 8 miles a day and I am a member of a book club. Time permitting, I cook as much as possible.
Beyond work, what are you most passionate about?  I am passionate about my family. They are number one in my life-my mother, my son, siblings, nieces and nephews. I am also crazy about my rescue dog, Faye.